The Stone Boy
Claude Lévi-Strauss called it :
"One of the finest, the richest and the most dramatic myths in the whole of American oral literature."
By and with Melissa Baker, directed by Alberto Garcia Sànchez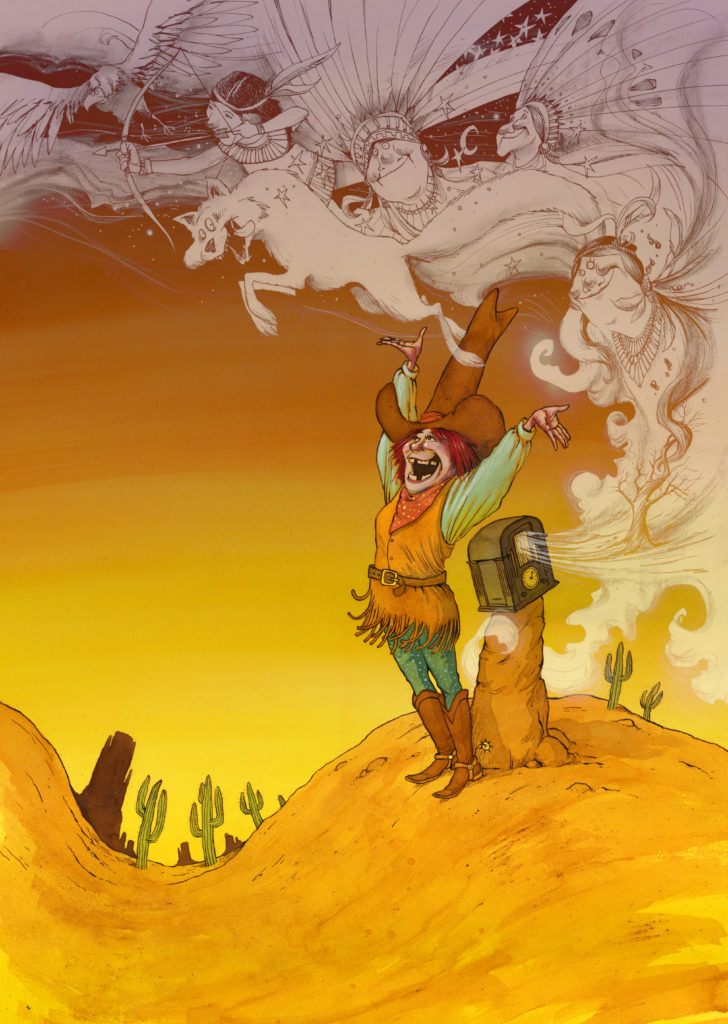 Like an old time radio show, song, drama and even commercials move the action along as the chapters of this majestic story unfold. Each moment of the "program" is an episode of the "Stone Boy" legend, one of the founding legends of the Sioux Nation. The listener embarks on an odyssey of adventure while trailing the moccasins of the hero "Stone Boy" through a kaleidiscope of encounters. But the storyteller embarks us even further than we expected, interweaving the Stone Boy story with the terrible history of the Ghost Dance and the defeat of the Plains Indians.
Inspired by the Sioux legend "The Stone Boy"
In this legend the Stone boy's father is a" The Living Stone" a giant boulder, the greatest of all creatures. His mother is an Indian who was born from a man's toe. When the Stone Boy becomes a man, he receives a mission. His mission? Conquer the evil Iya who is plotting to destroy all Indians. Iya has stolen the Living Stone's memory and made him a slave. He has begotten a serpent tree and laid a hideous trap. The Sioux are condemned and Iya has thought of everything… Everything except the Stone Boy.